Creating killer social media posts, sounds exciting but not so easy! But when you repurpose content for social media, the quest to keep ahead from others on various social media platforms becomes a lot easier.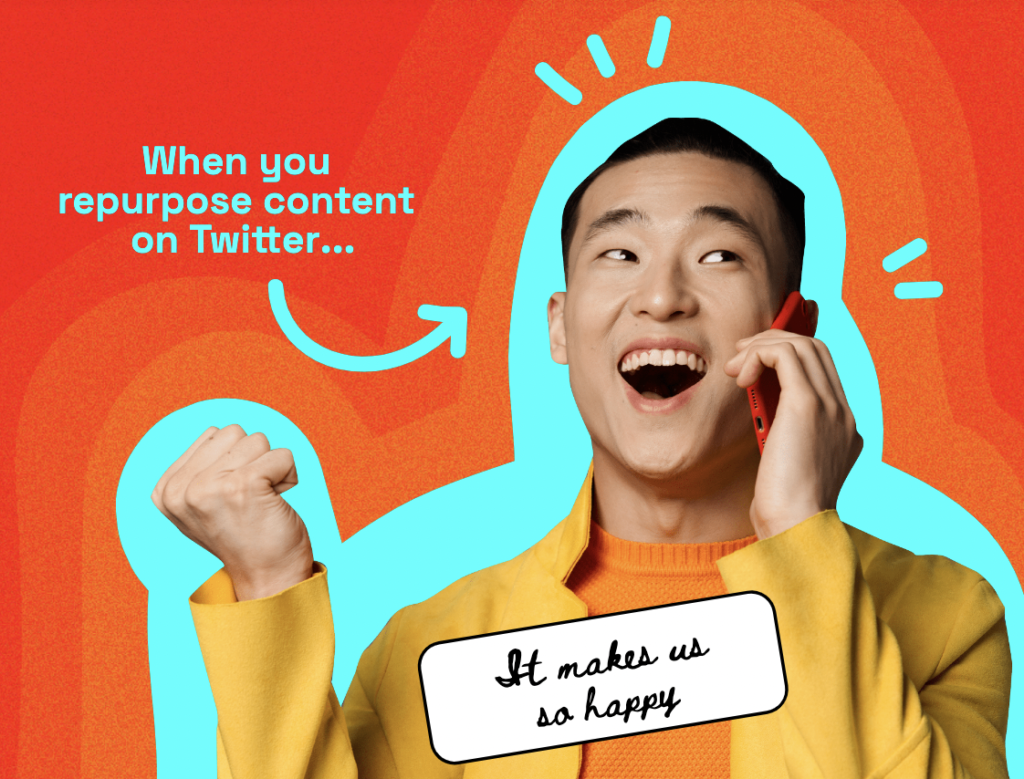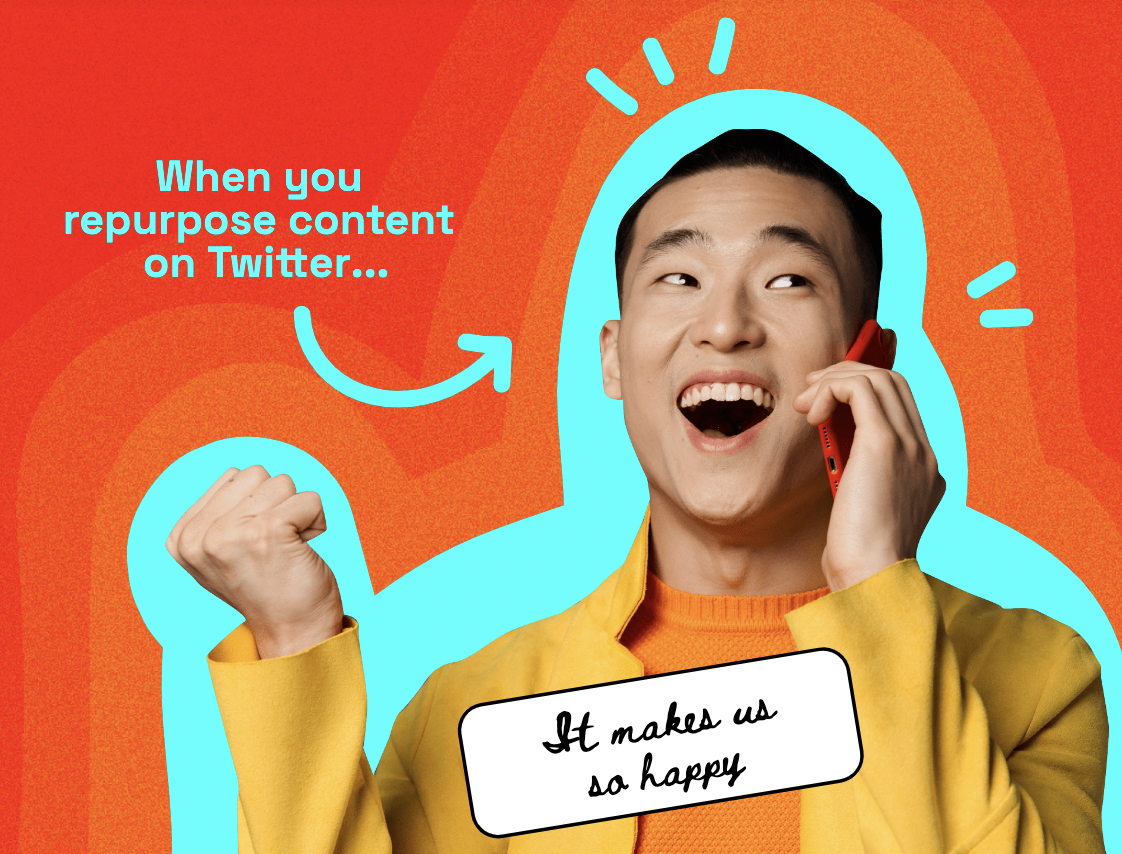 Why should you repurpose Tweets to Instagram?
Repurposing content for social media is a fast-growing and effective technique nowadays! If you already have a significant Twitter presence, converting your tweets to Instagram posts is a great way to repurpose and save valuable time. 
It is best for entrepreneurs, digital marketers, business managers, and social media leaders to use this heightened outreach to generate sales and grow their business.
It is faster, easier, and aesthetically more engaging to share your tweets to Instagram Reels, Posts, and Stories.
4 Benefits of Sharing Twitter Content to Instagram
1. Save Time and Effort
Instead of creating new content from scratch, all the time, marketers and content creators should work towards repurposing their content as well.
The solution to save your valuable resources and at the same time get you to the top of the newsfeed is to work smart not hard on the social media platforms.
It reduces the pain of coming up with new ideas and overcomes the scarcity of inspirational energies. 
2. Boost Your Social Media Visibility
Cross-promoting your content on different social media accounts is a great way to increase your visibility.
Instagram has more than 1.3 billion users worldwide, making it the 4th biggest social media network on the internet. Promoting and sharing your tweets on Instagram, helps you diversify your outreach and gain the attention of a different and bigger number of people. 
3. Promote Your Twitter Presence And Boost Your Followers
Taking your tweets to Instagram, helps you promote your presence on both platforms. The new followers or users on Instagram will start following you on Twitter as well.
This will provide the marketers, entrepreneurs, and managers a chance to boost their brand presence in the digital world.
4. Video Marketing is More Effective than Images
Short videos are a quicker and easier way to provide people information than static images. They are more attractive, engaging and grabs the attention of the audience for a longer period of time.
The social media users, especially the younger ones prefer to consume information through these short clips. Some statistics that support this concept include
Video sharing by people is twice as much as any other content format.
More than 83% of people get convinced to make a purchase through a brand's video
Almost 70% of users prefer to watch a business video that has less than a minute of duration.
Batch Repurpose Content with WOXO
If you're thinking it will take you 30 minutes to several hours to repurpose content and create one video… That's where the magic of batch content creation comes in!
Upload Twitter snapshots you want to use and repurpose, edit text and create multiple videos in one sitting with just a few clicks and a couple of minutes. Batch video creation is the way to go if you want to save time, boost social media visibility and followers with content repurposing.
Get rid of endless hours of time-consuming tasks and batch video creation with WOXO.