Instagram reels on the rise: Instagram has introduced a new way to record 15 to 30-second clips. Sounds familiar? That's because it's Facebook's attempt to compete with the chinese platform TikTok; which is also aimed at short-form video creation and is especially popular for Gen Z. Have you tried them yet? 
What is it?
Instagram Reels peaked in August 2020. The feature was created as a response to the popularity of TikTok'videos and also as possibility to create similar content in the Instagram platform. Similar to what is happening nowadays with Youtube Shorts!
Instagram has realized that for Reels to be effective and used regularly, they needed to be easy and familiar to use so they're very similar to Stories—and you even access to the Reels camera from the same Stories camera!
Here are some quick highlights about reels:
Reels're short-form video content in full 9:16 portrait mode.
Reels can last from 30 to 15 seconds in length.
You can film them either as one full take or a series of variations stitched together.
You can only upload them from mobile devices.
You'll recognize an Instagram Reels video by their specific icon in the lower-left corner of the video when scrolling through your feed or you can also find the icon in the upper-right corner. 
How to create your first Instagram Reels
Before you begin creating your first reels, we recommend you start by scrolling through the Reels feed section on the Explore page and looking at the reels of other accounts or brands you like. Decide what works for you, what you want, and what inspires you to create something similar.
When you're ready to get started creating your own reels, here are a few tips that can help to create them. 
You access the Reels camera from the original Stories camera. You'll see three options at the bottom of the screen: Live, Story, and Reels. Pick the Reels option.
Once the Reels camera opens, you'll see navigation tools on the left side of the screen. At the top left is the Settings gear icon (this retains the same settings as the IG Stories). The icons in the middle of the screen are only for shooting and editing your videos.
If you want to add creative effects to your clips, you must select them before you record. You can't go back and add or edit clips for these features after you've recorded a reel!
Once you've selected your effects, it's time to record an Instagram Reels clip. Press and hold the large shutter button at the bottom of the screen to record.
You can record multiple clips, up to 15 or 30 seconds total. As you record, you'll see a progress bar move across the top of the screen (from left to right) as you approach the time limit. After you record your clip, the progress bar will indicate your video's total length and the amount of clips you have recorded so far.
Once you've filmed your clip, you'll see two arrows on either side of the shutter button: you can either replay/delete the clip or trim it.
In order to trim the clip:
Tap on the icon scissors (You'll see a timeline of the clip on the next screen)
Drag the clip's start and end bars to mark where you want the video to beggin/end.
When you're done, tap on Trim in the upper-right corner.
If you want to discard the clip, just click on the trash icon and confirm your choice. To return to Reels, tap the right-pointing arrow.
Instagram business profiles will have access to these three features along the left edge of the screen:
Speed: Tap on Speed to select faster or slower recording speeds.
Effects: Tap on Effects and scroll through the filter options at the bottom where the shutter button is. If you don't find the right option in the effects provided, there's an option to browse effects at the end of the scroll.
Timer: Tap on the clock icon to set a timer for recording so you can do hands-free recordings.
Instagram personal and creator profiles will have access to the same three features plus the audio (or music) feature on Reels. You can search through suggested audio clips, popular music, or genres to use in your video.
You can also upload videos from your camera roll and use them as reels. The platform only supports videos so you can't upload images for now.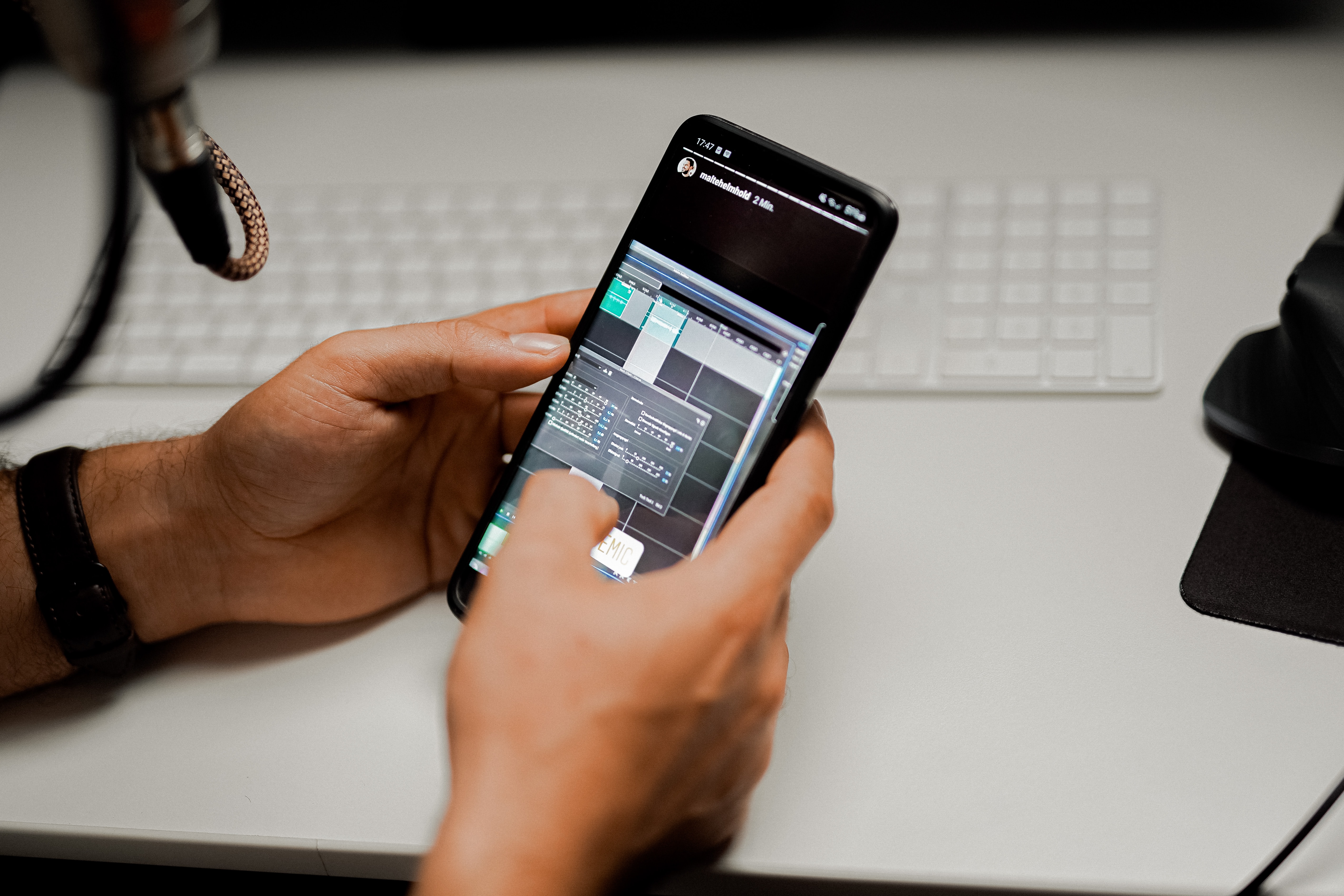 Here are 5 tips for using Instagram Reels for Business:
*Instagram Reels is a new way to build your community and grow your reach on Instagram. 
* It's a fun and engaging way to share viral (and creative!) snippets with your audience. 
*Create authentic content that resonates with your audience. 
*Share educational content for your viewers
*Showcase your products in a fast and easy way
Conclusion
Reels can be uploaded either to Stories or the feed, plus to a Reels gallery on your main profile, and they can even appear sometimes on the Explore page. They're pretty much everywhere now! We hope this article has been helpful — or at least entertaining! Remember that you don't have to have an expert to create a great video. Check out WOXO's Video Maker to get started with your Reels for free!
So jump into the trend and use them to boost your business – the Instagram algorith will help you!